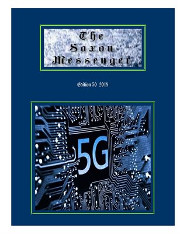 The Saxon Messenger is a somewhat quarterly publication and a project of Christogenea.org. It is freely available here at Christogenea but is also available as a high-quality print publication through Magcloud, which is a print-to-order publishing service.

This issue was indeed on its way to completion two months ago, and circumstances beyond our control inhibited its publication until now, the end of May. Optimistically, we will nevertheless call it a March issue, and hope to catch up on our quarterly schedule by September.

Click here to purchase this issue in print.
all by William Finck,
by Jon Rappoport,
concerning the vaccination debate, from Natural News,
by Tim Dieppe,
by Peter McLoughlin,
by Lasha Darkmoon et al, and more...